About Us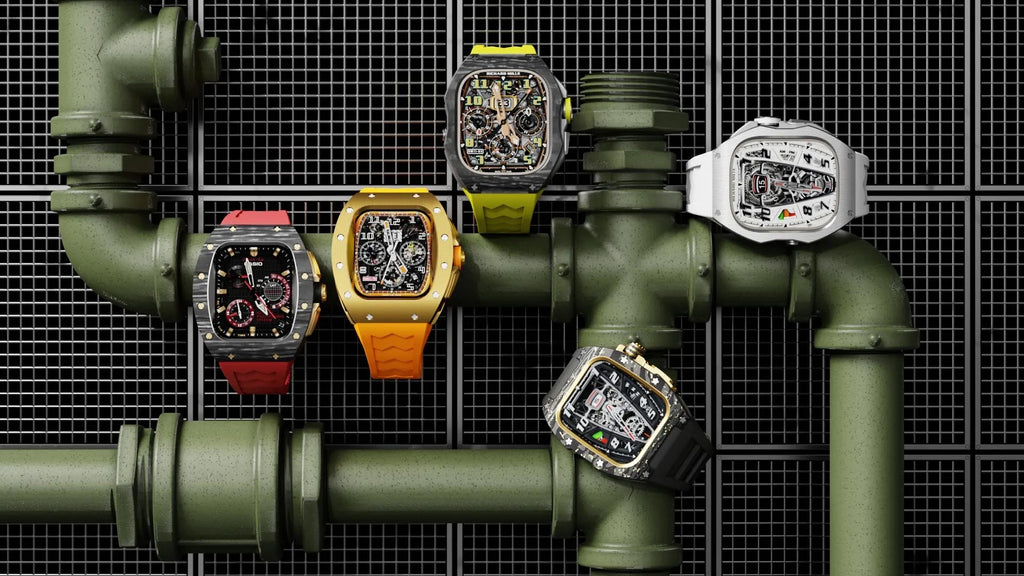 AZMAX is a company that specializes in designing, developing, and producing iwatch accessories. With an effective mechanism for independent innovation, our company has already obtained multiple patents for its product designs and R&D. Combining advanced production equipment and exclusive manufacturing processes, AZMAX has established a solid foundation in the industry and our products are sold globally. The brand has established sales outlets in multiple countries across Europe, America, Japan, Korea, and Southeast Asia. We support various forms of collaboration such as ODM and OEM, and are dedicated to creating technology and fashion-oriented accessories for global users.
Our watch cases utilize the manufacturing processes that have been used in the Swiss watch industry for hundreds of years. Each product is carefully crafted by master craftsmen, providing a unique appearance for your watch. The carbon fiber shell is lightweight and durable, providing a weightless wearing experience that will make your iwatch stand out from the rest.
AZMAX provides a one-stop shopping experience for iwatch cases and accessories, allowing your iwatch to become a unique fashion item.
Website:https://www.azmaxs.com
Email: support@azmax.vip 
US warehouse add:Charlotte, NC - United States
Factory display 
Violence test