Product Questions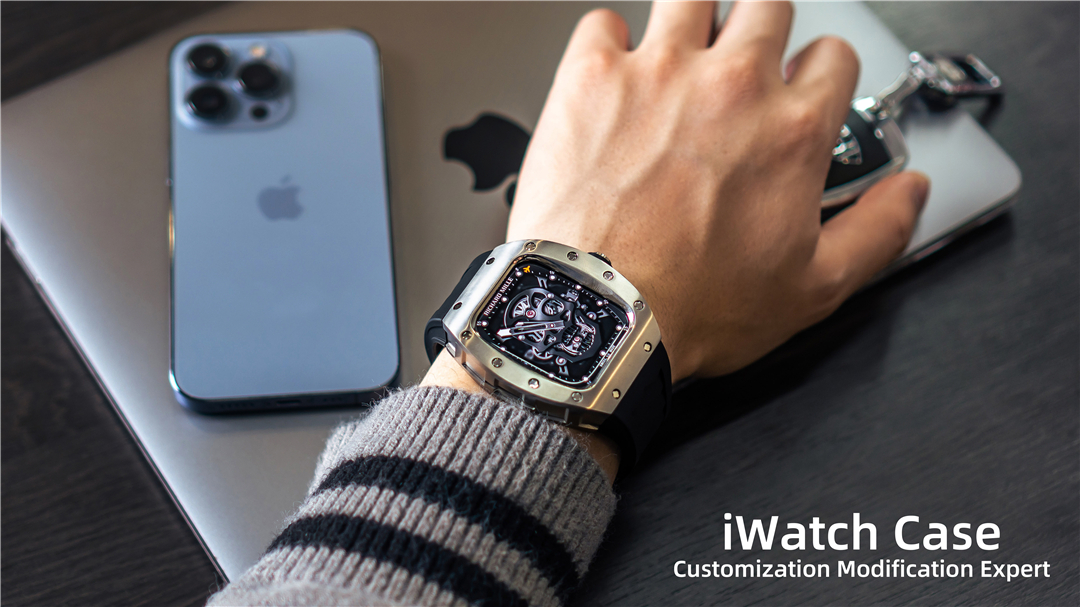 1.Which size case should I get for my Iwatch?
We currently carry 44/45mm,49mm iwatch size cases at this moment. Please see the models that work with these sizes
44/45mm works with series 4/5/6/7/8 and SE
49mm works with series ultra only
We currently do not carry size 38,40,41 or 42mm.
Please refer to the Sizing Chart Guide to find the right size amBand Watch Band for your iwatch size and series.
2.How do I know what size my iwatch is?
Super simple! you can check the underside of your iwatch, the size and material of your watch will be mentioned there.
3.What if my wrists are extra large or extra small?
Our leather and silicone straps fit 99.9% of the general population so you should be safe. Our stainless steel straps come with extra links, which you can add or remove according to you wrist size.
4.Are Unstrap iwatch cases waterproof?
Our rubber and stainless steel straps are water resistant however, we do not recommend you submerge or swim with your leather strap. 
5.Can I still charge my watch with a case on it?
Absolutely! You do not need to remove the watch from the case for charging.
6.Am I a bad person if I wear the same iwatch Strap everyday?
It depends on what else you are doing with your life. At a minimum, you could improve your fashion sense. We recommend treating your Unstrap watchcases just like any other part of your wardrobe switching them our for the occasion... For example, you wouldn't wear your workout outfit at a party and vice versa ☺